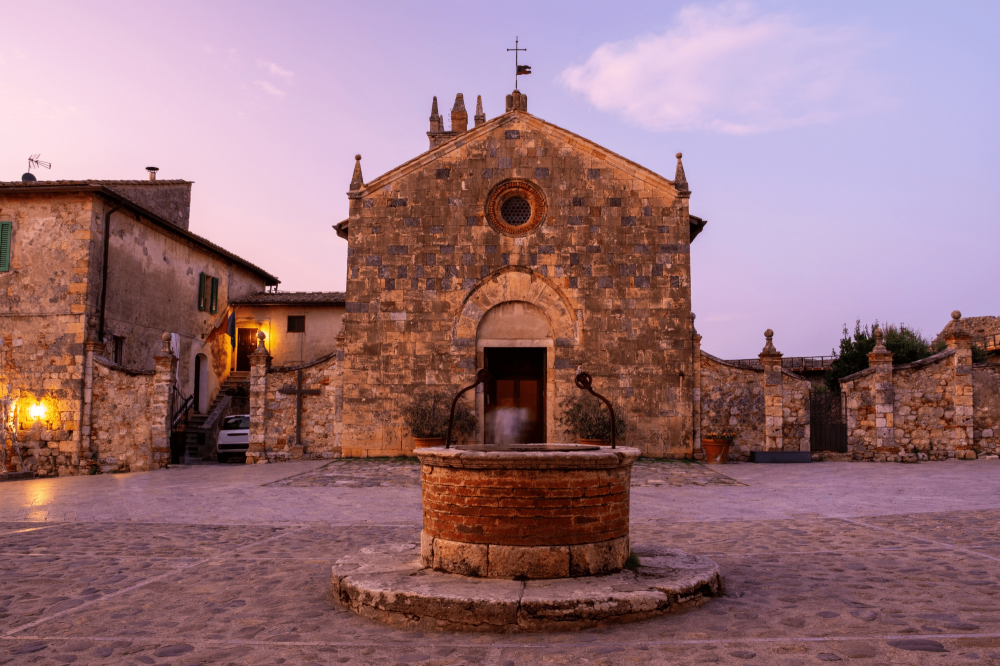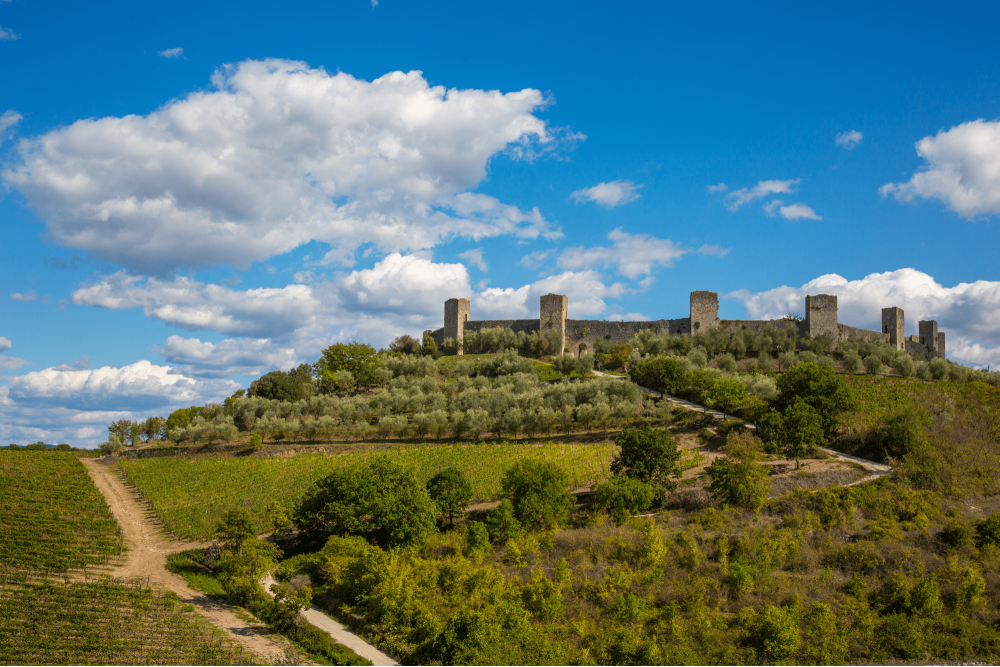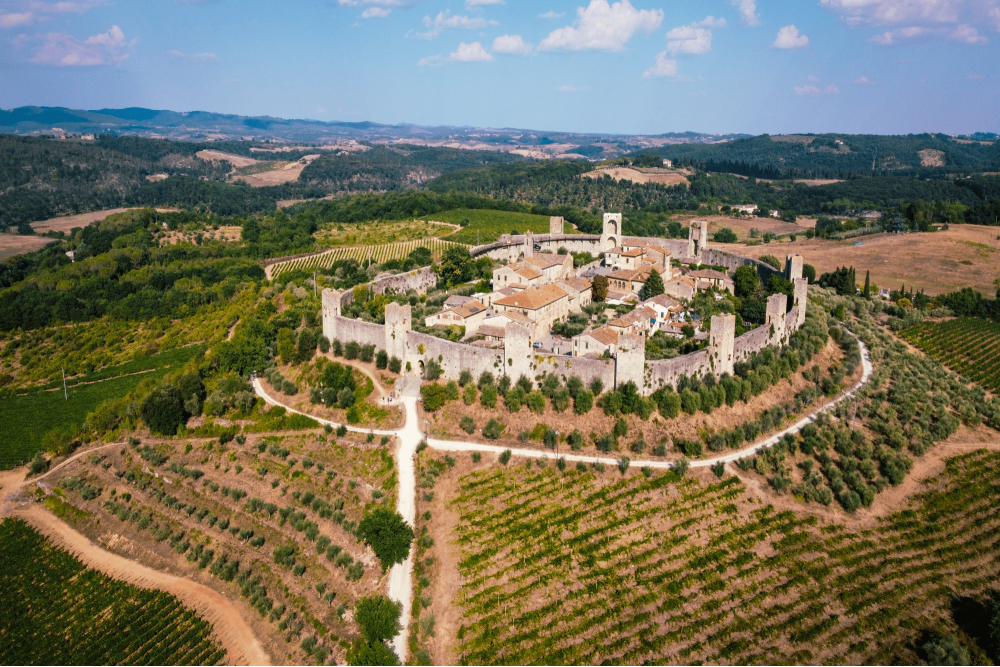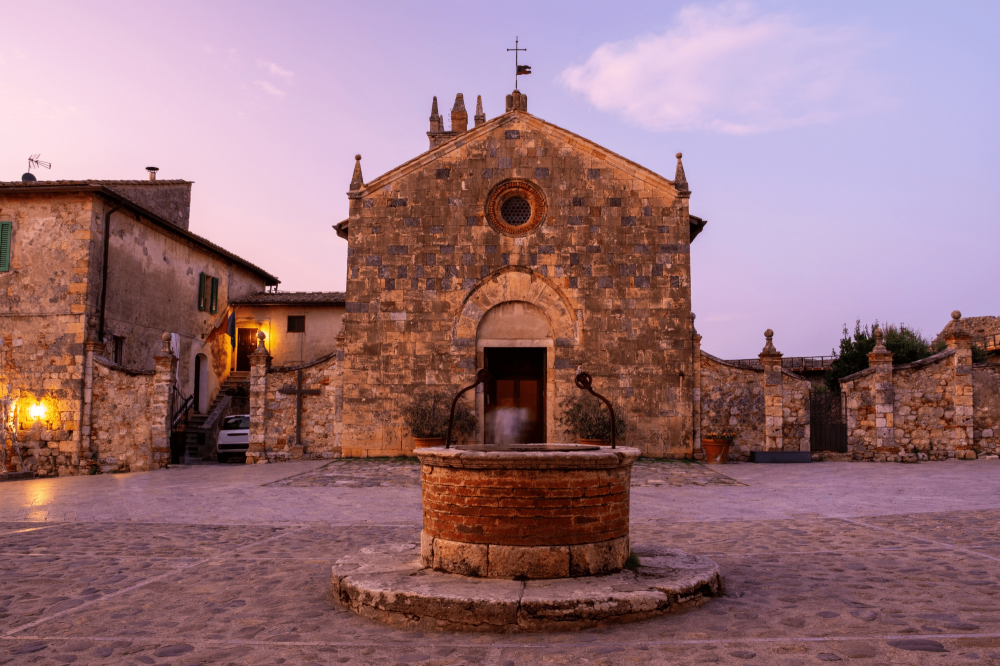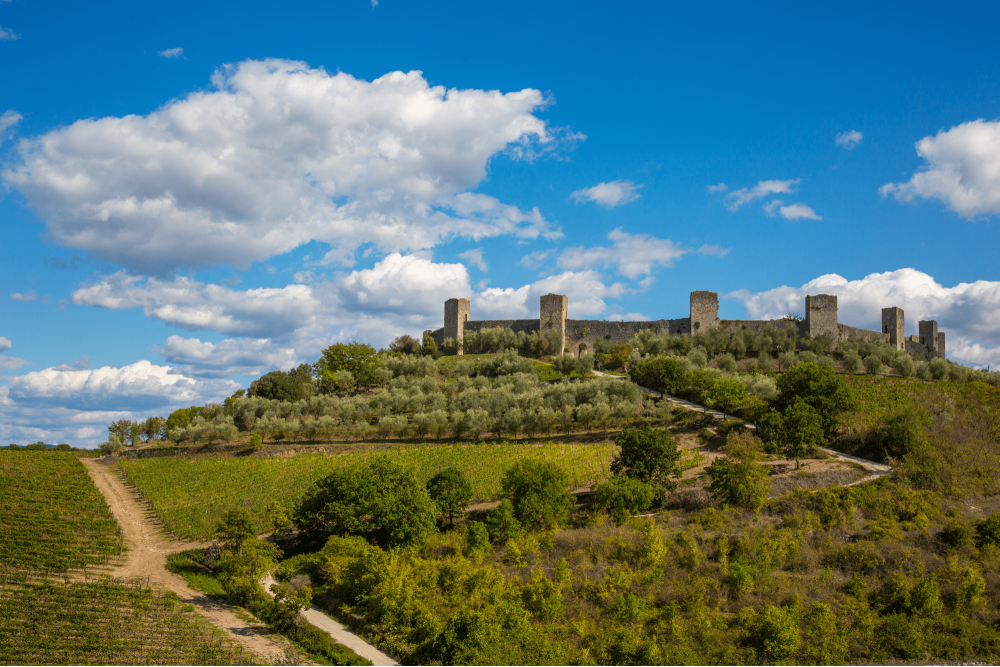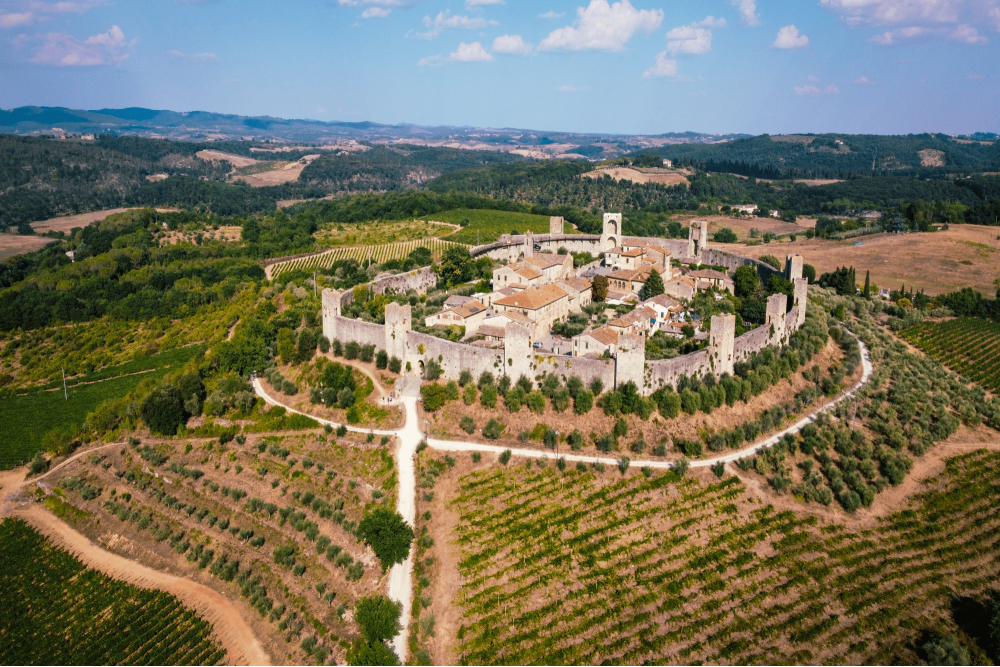 ---
Description
Monuments
2 Hours
*Guide
Views
Tablets
THE VILLAGE
Monteriggioni represents one of the most beautiful and fortified villages of Italy. Halfway between Siena and Florence, the village was built by the Sienese between 1213 and 1219 only with defensive purposes; its strategic position allowed the town to control Colle Val d'Elsa and Staggia. The ring of walls embraces the top of the hill for an overall distance of roughly 570 metres and It is composed of fourteen majestic towers and 2 doors: on one side the Porta Franca or "Romea" facing towards Rome, on the other one, the Porta Fiorentina, looking as the name suggests, towards Florence. The village has stayed incredibly preserved, as if time stopped: located high on the hill, it dominates the entire surrounding area.
HISTORY
22 August 1553: Monteriggioni is attacked. The city walls of the small village will, for a long time, be contested by Siena and Florence, cities that will be the battle leaders and always against each other. Sienese were inside, Florentines outside the walls. No longer does the castle have its defensive role when the entire Sienese state has been annexed by the Florentine one: for this a traitor it is to blame, who would have then been tormented by regret.
THE ROUTE
Get on board of one of our vintage Fiat 500s and we will drive you through an interactive tour experience.To reach Monteriggioni, a small but wonderful village, after leaving Siena, you will travel along a country road, immersed in the green of the woods, from which you can enjoy suggestive views overlooking the Chianti countryside, famous for its wines. It only takes a few minutes: you can park your Fiat 500 in the square indicated by the navigator and visit the castle in complete autonomy. With the supplied tablets and explanatory videos, you will be free to enjoy the timeless beauty of the place, before reaching Siena again.
*on request
WHAT DOES OUR TOUR INCLUDE
Rental of a vintage Fiat 500
Interactive journey with the GPS
Informative leaflet
Tablet
Interactive videos with explanations about history and art
Welcome Kit
Car insurance, driver, passenger, taxes, petrol
WHAT YOU SHOULD KNOW
Each vintage Fiat 500 can carry max 3 passengers
Each driver must own a valid driving license (Italian or foreign one)
COSTS
--- PROMOTION 2023 ---
Rental of a vintage Fiat 500 (1-3 people) all inclusive 80 € (excluding VAT)
-------------------------------------------------
One person — driver 70 €
2 people — driver + passenger 60 € (tot. 120 €)
3 people — driver + passengers 50 € (tot. 150 €)