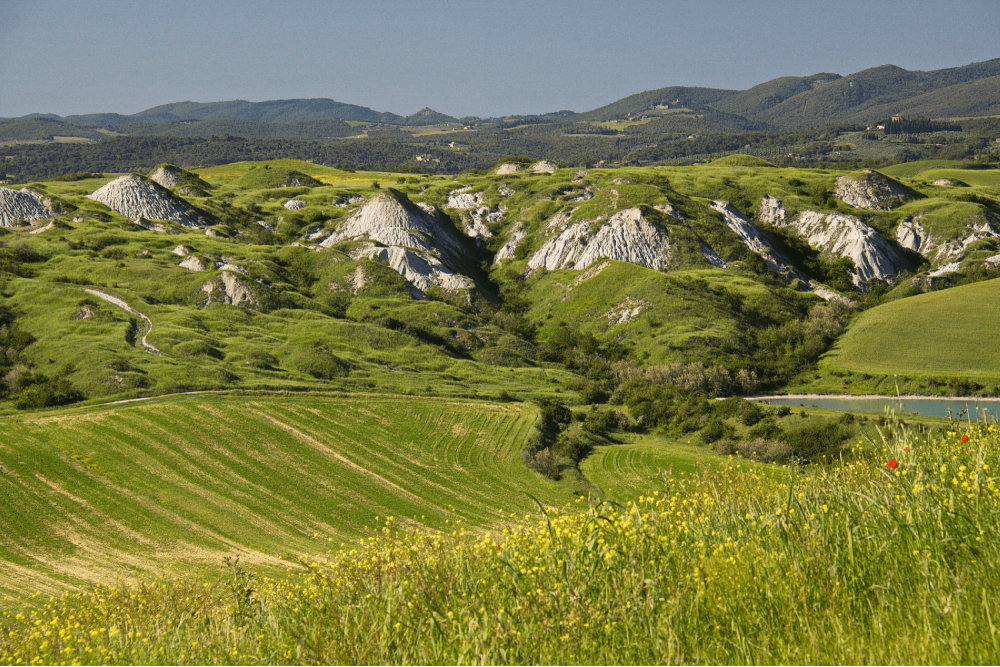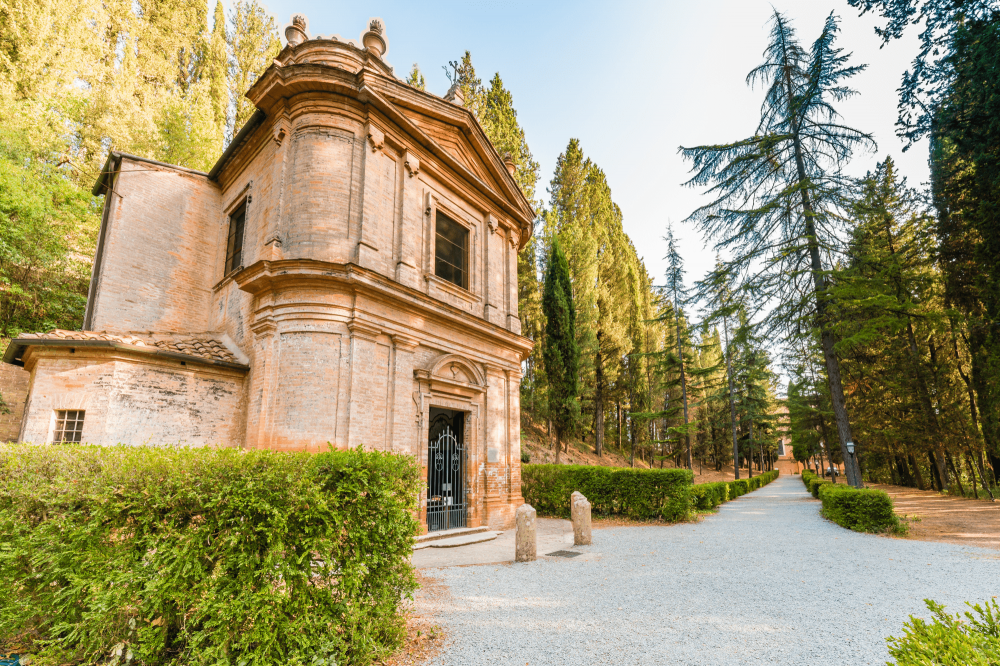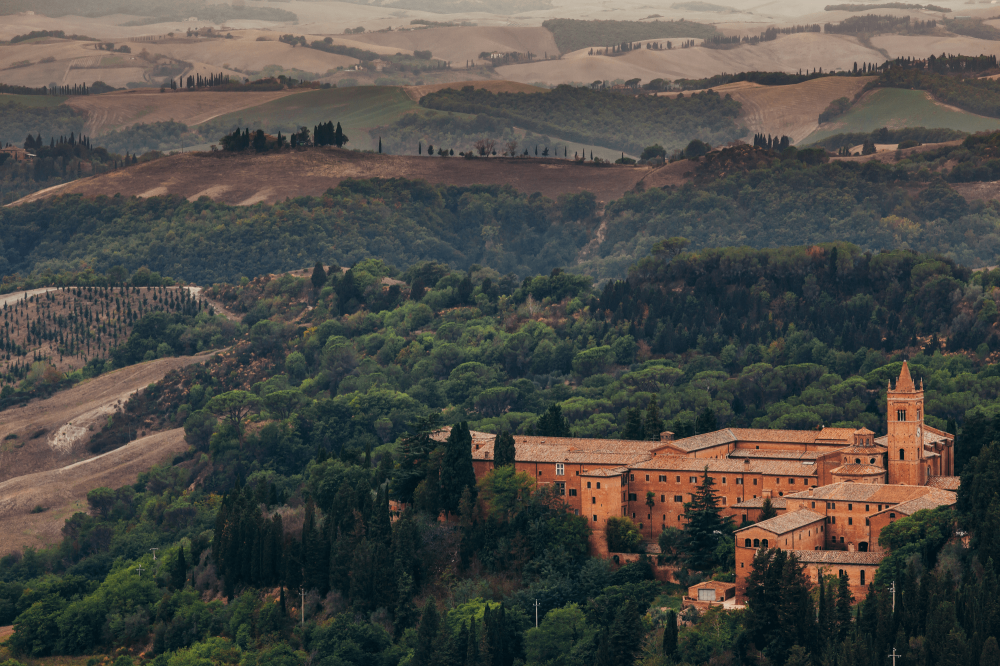 ---
Description
Monuments
4 Hours
*Guide
Views
Tablets
*Tasting
THE ABBEY AND THE AREA
The Abbey of Monte Oliveto Maggiore is a magnificent monastic complex. Case of countless art treasures, is located in Chiusure (portion of Asciano) and it is immersed in a wood full of cypress trees and oaks, among the badlands (typical of the area). The architecture of Monte Oliveto Maggiore still resembles the characteristic structure of the Benedectine abbeys: a big church and a main cloister, which is enriched by the frescos of the Stories of San Benedetto created by Luca Signorelli and Antonio Bazzi(called "Il Sodoma"), a chapter hall, a refectory and a library. 30 kilometres distant from Siena, it is known nowadays as "Crete", from the name of the clay within the soil, that gives the typical matte colour to the land, often associated with the lunar landscape. Bare and winding hills, filled with isolated and lonely trees, but also small remote farms represent distinctive traits of this area.
HISTORY
In 1313 the noble Sienese Giovanni de' Tolomei, together with Patrizio Patrizi and Ambrogio Piccolomini, decide to embrace the monastic life in the remote estate of the Tolomei family. After the first 6 years,which are characterized by a semi-ascetic lifestyle, in 1319 they are recognized as a congregation by the bishop of Arezzo, Guido Tarlati Pietramala. Because they are members of the Benedectine Order, they follow the rule usually known as "ora et labora", in Italian "pray and work".
THE ROUTE
Get on board of one of our vintage Fiat 500s and we will drive you through an interactive tour experience. Starting from Siena and following the directions of the navigator, you will cross the countryside of the Val d'Arbia and the famous hills of the Val d'Orcia. Interactive videos will guide you to discover the medieval village of Buonconvento, an intermediate stop on the outward journey. Arriving near the monastic complex of Monte Oliveto, you will be overwhelmed by the beauty of the place: the path that runs up the hill will open in front of you, among woods of cypresses, pines and oaks. After passing through some hermitages, you will reach the great church and the famous cloister: our videos, which you can view with the supplied tablets, will accompany you to discover the art treasures hidden inside them. Upon returning, after visiting the complex, you will follow a unique itinerary through the Crete Senesi, passing through the magnificent center of Asciano and finally reaching Siena.
*on request
WHAT DOES OUR TOUR INCLUDE
Rental of a vintage Fiat 500
Interactive journey with the GPS
Informative leaflet
Tablet
Interactive videos with explanations about history and art
Welcome Kit
Car insurance, driver, passenger, taxes, petrol
WHAT YOU SHOULD KNOW
Each vintage Fiat 500 can carry max 3 passengers
Each driver must own a valid driving license (Italian or foreign one)
COSTS
--- PROMOTION VINTAGE SUMMER 2022---
Rental of a vintage Fiat 500 (1-3 people) all inclusive 110 €
-------------------------------------------------
One person — driver 100 €
2 people — driver + passenger 80 € (tot. 160 €)
3 people — driver + passengers 70 € (tot. 210 €)